ROB j
BIO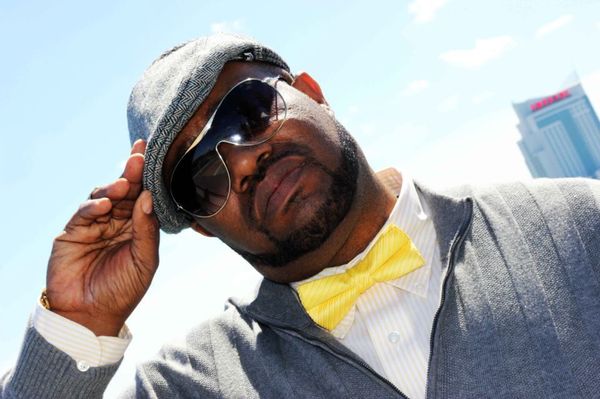 Robert Jones (AKA) "Rob J" began singing Gospel Music at an early age at his grandfather's church. He pursued a professional career in Secular Music, but returned in 2004 to his first musical love, Gospel Music. Rob J released his 2007 Gospel CD entitled, "Inner Call," featuring the independent hit Gospel dance song, "Get Your Praise On". He has also appeared on The Bobby Jones Gospel Show, and opened for legendary Gospel artist Dottie Peoples. In 2009 Rob J's career began to take flight, by winning the Artist of the year award from Boss Lady Promotions, and winning The Christian Exposure Music Competition. Also, in 2009 he released the CD "Crucified" on TMG Record label, which was nominated for a 1ST round Stellar Award for best Hip Hop Gospel album of the year. Rob J has performed in many different cities throughout the United States and Canada, and thanks to the internet and radio, his fan base is rapidly growing. Rob J is driven to get the message of Christ to whomever he can and with his unstoppable determination and unique talent, he will do just that. Rob J serves as writer and producer on all of the projects. In 2010 Rob J formed his current group Rob J and J Factor. Which currently consist of Robert "Rob J" Jones, Carolyn Hampton, and Kenny Hampton. In 2011 Rob J and J Factor released their CD "The Restoration". In 2011, The Restoration won The Record Breaker Award from Palms Group. In 2012 Rob J was nominated by The Rhythm of Gospel Awards as Urban Contemporary male artist of the year, and the song "Don't get it twisted" which was the first single off The Restoration, was also nominated as Urban Gospel Hip Hop song of the year". In 2012 Rob J and J Factor was featured in concert with season 3 winner of BET's Sunday Best, Grammy Award winning artist Le'Andria Johnson. In 2013 Rob J and J Factor won The Prayze Factor Award People's Choice nomination for best Rhythm and Praise Group. In 2014 Rob J and J Factor released "Restoration Phase 3000" on TMG record label. That album featured the songs from the original "Restoration" CD along with 4 new songs. In 2015 the group independently released a remix Rock version to their hit song "Don't get it twisted". Also in July of 2015 the group released independently the song "Krazy Praise".
For booking information contact:
Mandy Harris at 810-336-9867 or by email robert9061@aol.com - Manager
Robert Jones at 810-423-6184 or by email robert9061@aol.com

Also visit ROB j at:
www.myspace.com/solopop
www.twitter.com/robjmusic
www.facebook.com/robjmusic
www.youtube.com/robertj39
www.reverbnation.com/robj
www.shoutlife.com/robj
www.purevolume.com/robj

ROB j promotes God, Jesus, and the Holy Spirit...In an innovative way!
Look for new music from ROB j and J Factor.
 
ROB j on cover and charts of Gospel Now!