THE J FACTOR AWARDS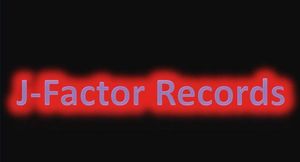 Coming soon! The J Factor Awards...A Christian Awards show for National and Independent artist, and Christian based business companies. Nominations will soon be accepted to muiltiple catagories...
Contemporary Urban male and female artist of the year
Rap male and female artist of the year
Holy Hip Hop male and female artist of the year
Holy Hip Hop Song of the year
Traditional male and female artist of the year
Praise and Worship song of the year
Group of the year
UrbanSong of the year
Traditional song of the year
Best Restaurant
Best Marketing business
Best CD design
Best book of the year
Best website
Pastor of the year
Church of the year
Music video of the year
Artist Manager of the year
Record label of the year
Book store of the year
Radio announcer of the year
Best radio program
Best Praise dance group
More nomination catagories being considered...Stay in touch for offical nomination start date. You be able to submit nomination on robjmusic.com. After which nominations will be reviewed and then 10 nominations in each catagory will be announced on robjmusic.com. You will then be submitting daily votes to each nominee during 1st round voting. After 1st round voting is over. The top 3 voted will be announced in each catagory. The finial round voting will begin. The winners will be announced at THE J FACTOR AWARDS show! All voting will be on robjmusic.com...So get ready!
Visits
You are visitor number: 2698