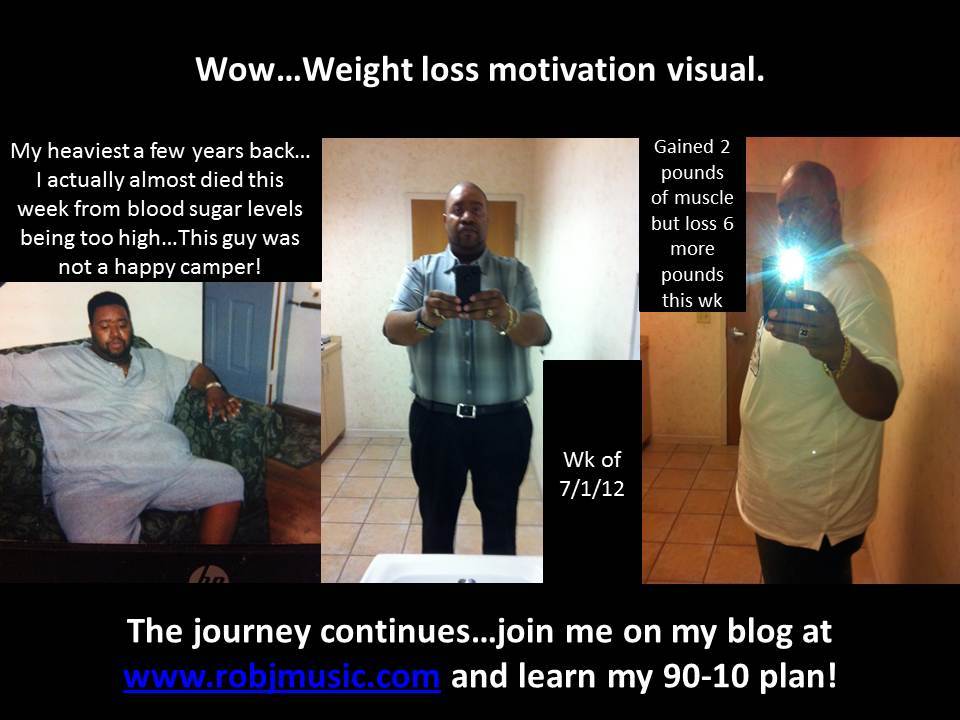 My journey continues...I even forced my self to exercise while on vacation this week. Suck to my plan which is more like they way to live. Enjoyed sugar free ice cream, a lttle pizza. You have to learn that portion on those not so healthy choices is the way to go...Go to my blog page on www.robjmusic.com and let's work together to live healthy. You encourage me and I encourage you!
Tip for the day...Start off by not going for seconds, then move to leaner meats...turkey, fish, chicken, buffalo meat. Remember you can have a treat at a single size portion 10% of the time in a week.
Togetther we can live healthy!
ROB j